VINCENT VAN GOGH ART EXHIBITION
March 27 - August 11, Tate Britain; tate.org.uk
There is still time to see a large collection of paintings by one of the most famous and wonderful colourists of all time, Van Gogh.
IWOC members are invited to submit details of any Colour Therapy talks, demonstrations or workshops they are giving.
COLOUR THERAPY WORKSHOP IN BRISTOL
Saturday 21st September 2019

10 am - 4 pm £50.00
Colour Meditations with special guest. American native flutes, Movement and musical instruments working together to create peace, harmony and relaxation.
Late Parish Hall, Station Road, Yate, BRISTOL, BS36 2QB
Cost: £50.00 (£15 deposit )Time 10.00 to 4pm.
Full details contact: Barbara Conway m: 07726 298427 barbaraconveay@btinternet.com
Experienced qualifiedColour Counsellor, Healer, Teacher and Colour Life Coach
Barbara Conway. Dip Iris C.Th. MIWOC
M: 0772 629 8427 H: 0117 239 0543 barbaraconway@btinternet.com
November 2018 - Colour Therapy employed on some UK. trains.
Colour Therapy has been employed by a train company that will provide special carriages for people travelling to special events like football matches and music festivals. Staff who are trained in conflict management will be wearing bright pink jackets as these have been found to have a calming and soothing effect on the highly excited and sometimes aggressive crowds.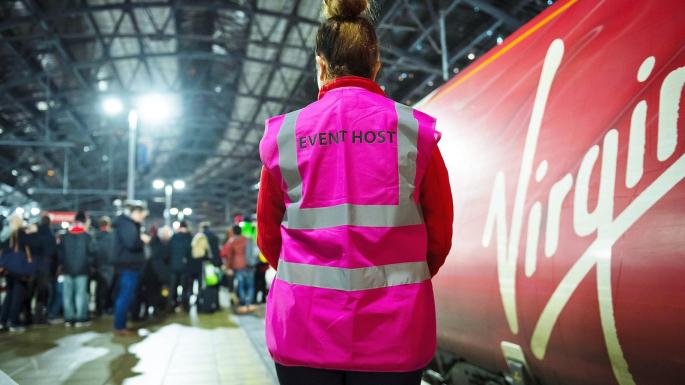 CITY OF LIGHT - Durham U.K. 2019
Light and colour is often used to celebrate life, inspire creativity and represent enlightenment and our highest aspirations. Durham is the 'City of Culture'
in 2019 and they will be holding a Lumiere festival that involved lighting up the wonders of the medieval city and many secret and surprising places too. If you want to enjoy the wonders of pure colour then it is well worth a visit.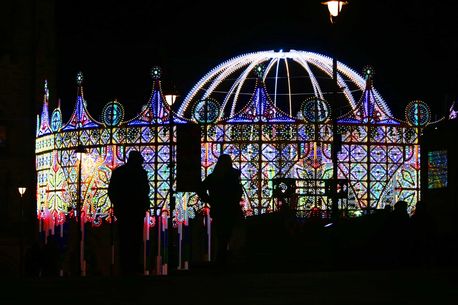 AUGUST 2018 The express Newspaper reported that Police in London have recently painted cells where they hold juveniles in pink, to make the space more friendly and less frightening environment. This has been done in other prisons and remand cells in both the USA and UK, and has been found to be more calming and reduce violence.